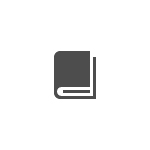 Meet 8-10 animals, hear interesting stories and information about them and get close. Controlled petting and touching is allowed as the discretion of the Animal Adventure Guide. A fun and unique learning experience to be enjoyed by all.
Animals may include: alligator, large/small snake, skunk, chinchilla, ferret and all types of rabbits. There may also be large/small lizards, tortoises, turtles and frogs, tarantula, scorpion and cockroaches. There will also be one special visitor as well - it will be a surprise (could be a lemur, kinkajou or a pale fox.)
All ages welcome.  Seating is limited.  Pick up your free tickets for this show starting on Saturday, February 17th.