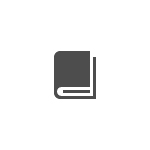 Join Carol Carver of Self Help Inc.'s Coordinated Family and Community Engagement program for Thumbs Up to Problem Solving- a great way to help your preschool child get ready for Kindergarten.  Best for kids 3-6 years of age and their caregivers. 
Young children need adults to help them learn what is acceptable behavior and how to relate positively to others. We focus on social skills and self discipline because we know that children who practice these behaviors are more successful in life.
The activities for this storytelling time include songs, gross motor movement, art, stories and puppets.
Feelings:  How our bodies and faces change depending on what we are feeling and to understand that all feelings are OK.
Space is limited.  Please stop by the library or call 508-946-2470 to register.