When the weather is hot and you're looking for something to do, drop by the Library's Teen Area where you can enjoy crafting, puzzles, and tabletop games.  In addition to our summer reading activities, we are offering two new monthly summer programs:
Teen Game Night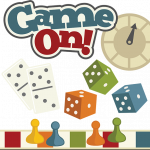 Drop in for a fun and informal evening of tabletop gaming on Thursday, June 20 from 5:00-8:00 p.m.
 with board game guru Greg Stevens.  Mr. Stevens will provide a selection of popular games, teach those interested how to play a game new to them, and help teens with game strategy.  Pizza will be served while supplies last.  No registration required for this free program.  
Teen Game Night will also be held on Thurs., July 18 and August 1.
Greg Stevens, a resident of Middleboro, is a board game enthusiast with over 100 board games in his collection.  He teaches science at South Shore Technical High School.
This program is made possible by the support of the Friends of the Middleborough Public Library.
"Turn the Page" Middle School Book Club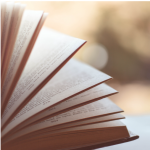 Calling all seventh and eighth grade students!  Join us for a meeting of  the "Turn the Page" Middle School Book Club on Thursday, June 27, from 6:30-8:00  p.m. in the Library's downstairs meeting room.  The Club will be discussing their first book:  Scythe by Neal Shusterman.
The "Turn the Page" Middle School Book Club was created for teens, by teens to give teens an 
opportunity to share their interests in a welcoming environment.  Escape the summer heat and make new friends while discussing some of the greatest teen novels.    
Newcomers are always welcome!  If you'd like to join a discussion and need a copy of the book, visit the Library's Main Circulation Desk where extra copies of discussion books are held for Club participants to borrow.
Monthly Meeting Schedule:
The Fellowship of the Ring by J. R. R. Tolkien -  July 25
Skyward by Brandon Sanderson - August 22
Refreshments provided.  Open to all seventh and eighth grade students.