Check out our Nintendo Switch games!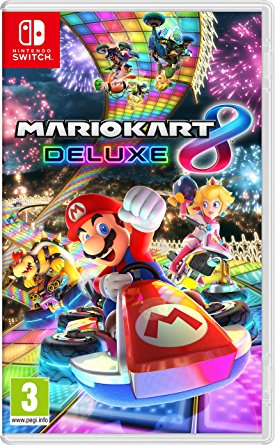 You can now borrow Nintendo Switch games at the Library!  This new console/handheld hybrid that was released by Nintendo in March 2017 can be hooked up to your TV through a docking station or used on the go.  Joy-Con controllers detach from the sides to be made into a makeshift controller, allowing you to play from several feet away from the system.  
Dragon Quest Builders (E10+)
Legend of Zelda - Breath of the Wild (E10+)
LEGO City Undercover (E10+)
Mario Kart 8 Deluxe (E)
Rocket League (E)
Snipperclips Plus, Cut It Out Together (E)
Splatoon 2 (E10+)
Super Mario Odyssey (E10+)
Borrow one game at a time for
2 weeks with your library card.  
We will be gradually adding Switch video games to our collection throughout the coming months. 
You can find them on the end of the red New YA shelf in the teen area, next to the other video game racks.