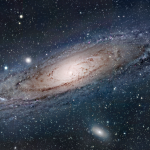 Blue Star Planetarium brings their portable, inflatable dome for three programs.
2:00 p.m. -- Earth, Moon and Sun (Grade 2 and up)
4:00 p.m. -- Black Holes (Middle School and up)
6:30 p.m. -- Back to the Moon For Good (Grade 3 and up)
Space is limited, so registration is required, and only one session per person.  Please call 508/946-2470 or stop by the Library to sign up.  Registration opens on June 15.
This program is generously supported by the Friends of the Middleborough Public Library.