Books on tough topics
We've added some new and classic self-help and health-related titles on sensitive issues that are often difficult to talk about.  You can find these books in the nonfiction section of our Teen Area (the aisle next to the teen bulletin board). 
If you're not sure where to find a book on a certain subject and are not comfortable asking us about it, use the Tough Topics browsing guide posted on the teen nonfiction shelves.  The guide will give you the call number for books on a particular topic.  
For more privacy, feel free to borrow books using our self-checkout station next to the large TV monitor near the Main Circulation Desk.  To place a hold on a book, click on the title.  The link will send you to the library catalog where you can reserve the item with your library card.
 Newly-added self-help and health-related titles:
Abuse and Violence Information for Teens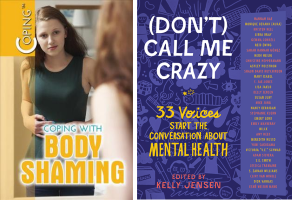 Sexual Assault:  The Ultimate Teen Guide by Olivia Ghafoerkhan