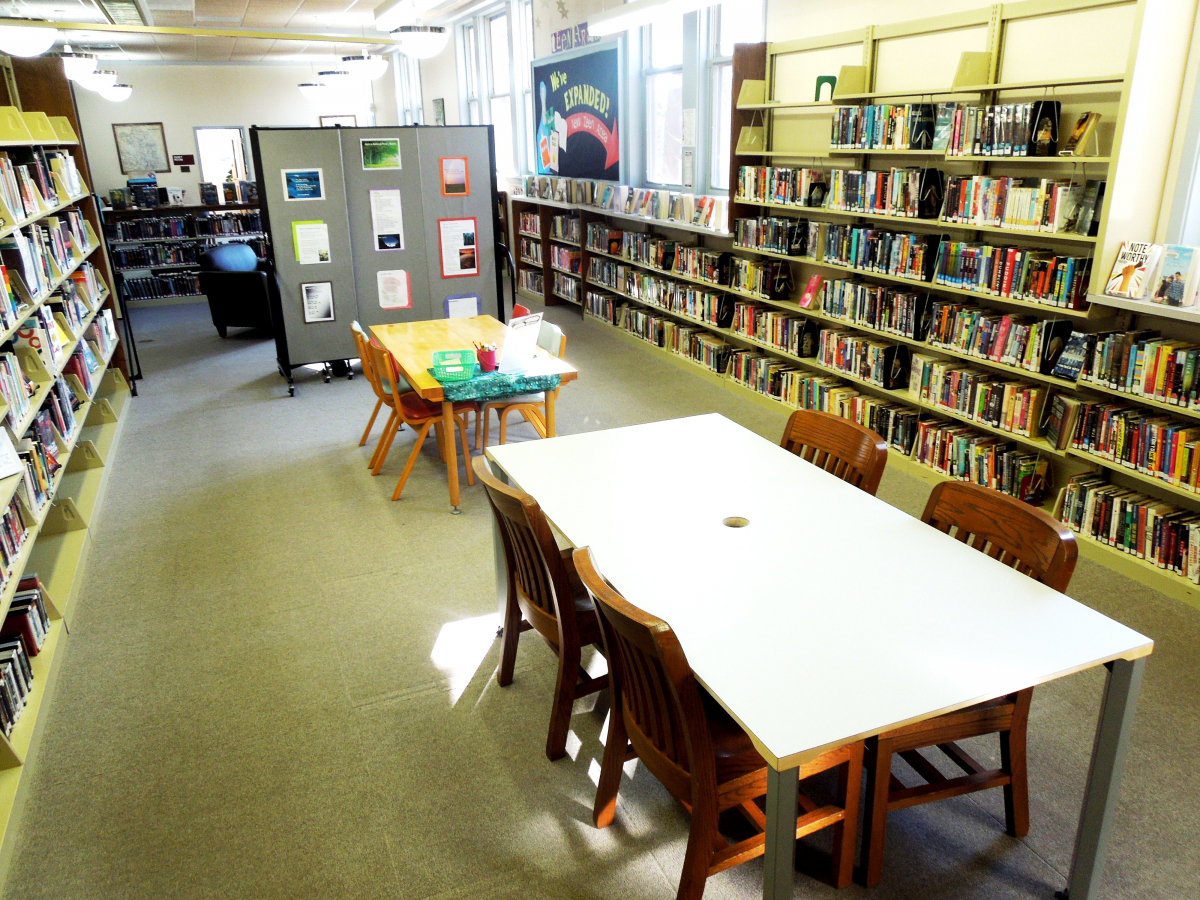 Teens now have a much larger space, with added natural light, a privacy screen, and two seating areas where teens can relax, play tabletop games, and participate in self-guided crafts and activities.
The new teen space is just for teens aged 11-18 during weekends and on the weekdays from 2:00 until 8:00 p.m.2nbsp; All are welcome to browse and borrow from the teen book and audio book collections at any time.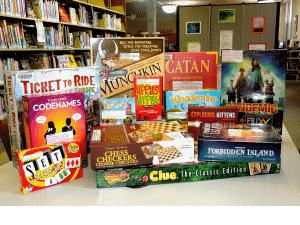 A collection of classic and popular tabletop games, as well as puzzles, are available for teens to use in the Teen Area.  Teens are invited to help themselves to games from the new game cart during their library visit.  Some games require teens to borrow them with a library at the Main Desk.  If you have a teen game in good condition that you'd like to donate to the Library's collection, please email Teen Librarian Christine Dargelis at cdargeli@sailsinc.org.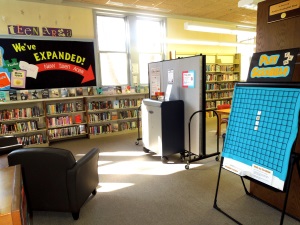 In addition to games and puzzles, the Library will provide materials and instructions for teens to participate in a fun and simple craft or activity each month.  For May, teens can make tissue paper flowers and/or origami.
Themed book and interactive displays will provide further inspiration and challenges.  Throughout the year, teens will be encouraged to hang their own creations on the mobile wall to share with others.
We want the new Teen Area to be a place where teens can create and recharge, as well as study and do homework.  We hope you stop by and try out your new space!
Funding for the games and materials was made possible thanks to the generous support of the Friends of the Middleborough Public Library and an anonymous donor.