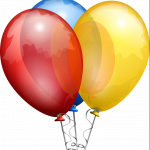 Join us for an Early Childhood Fair and Back to School Bash at the library.  Meet local providers and connect with resources for families with young children.  Kids can do a scavenger hunt to win prizes, participate in a book swap, and enjoy many other family friendly activities.  No registration required.
All day:  Scavenger Hunts, giveaways and a book swap!
10 - 11 a.m.- Nancy Kidd with Musikgarten brings music fun!
11 a.m.- Melissa Oddi-Morrison of the Heart in Art leads a yoga session.
1 p.m.-  Storytime
Organizations attending include Self Help Inc. CFCE, Middleborough Police Department, WIC, YMCA, Piecing the Puzzle, PACE, Mullein Hill school, MECC school and more!