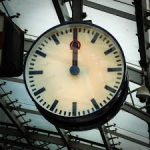 Travel back in time and celerate Middleborough during the town's 350th anniversary.  Each week we will learn about a different aspect of local history through stories, special guests, hands-on activities and more!
Best for kids 3-6 years of age and their caregiver(s).  No registration required.
September 18:  Special guest local history author Marilyn Thayer leads a program about transportation throughout history at the library.
September 25:  All participants are invited to join us at the Robbins Museum  (17 Jackson St.).
October 2:  Learn about jobs, school and toys/games from long ago with Miss Amanda at the library.
October 9:  Meet at the Middleborough Historical Museum (18 Jackson St.) for a program about early fire fighters!  See a pumper up close.
This program is generously supported by the Friends of the Middleborough Public Library.