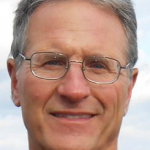 To celebrate the one-year anniversary of our Our Fans of Nonfiction Book Club, you're invited to join the book club members for a program by author and inspirational speaker Michael Tougias.
The author of more than 20 books of nonfiction, one of which (The Finest Hours) was adapted into a Disney movie, Mike will speak about his books, with a focus on So Close to Home: A True Story of an American Family's Fight For Survival During WWII.
The slide show will be followed by an open discussion about any and all of Mike's nonfiction works.

Registration is required. Call 508/946-2470 or email lfox@sailsinc.org.

Thanks to the Friends of the Middleborough Public Library for sponsoring this program.